APOC Engineering Ltd. 's Projects 
1. Ocean Bay Building Renovation, Vancouver, B.C.   2014-12~2015-2. Design, Permit application, erection design, project management, design and Built.
.
2. Chimney stabilizing  for National Resource Council, Vancouver, B.C. 2015 01. Design, detail drawings, erection design, design built.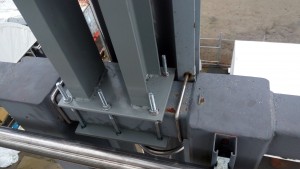 3. Structural Design, Shop Drawing development, Quality Control Program for Diamond Precast Concrete 2014 06 ~ Present 
4. Balcony Deck Concrete Repairing,  Project ongoing,  will be completing in May 2016.   Design and project coordinator, quality inspection.
5. 6200 sq.ft house Structural Design and Inspections, Richmond, BC.  2015-07
6. Structural Upgrade Project on Broadway St. Vancouver BC.  project under construction, Erection design, detail cost estimate, quality control and inspection
7. Parking Slab Structural upgrade project in Cypress Garden Building, Vancouver B.C., Structural design, Project Management, Quality and cost control, Design and built.
Vincent's experience in structural design and construction through his employments
1. The Basohli Cable Stay Bridge, India.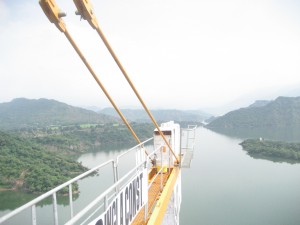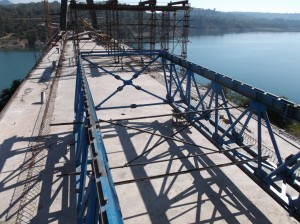 Mr. Wang worked as a site erection engineer for the project during the employment of infinity-engineers. His work in the project covers construction quality assurance, concrete and steel quality inspection, construction geometry control, erection sequence design, steel superstructure welding inspection, stay cable stressing program preparation, gantry stability and launch sequence check.
2. The Zhi Chu Road HWY Bridge Foundation Payload Engineering, China.
Mr. Wang did soil settlement analysis using FEM for diifferent payload arrangements for the general contractor. This analysis landed the basis of designing the launching sequence. The project won a national award for the Contractor in China.
3. Jubilee Footbridge Category 3 Check Design, England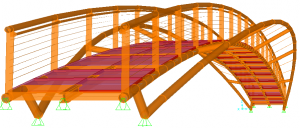 Mr. Wang performed a time history analysis in both time and frequency domains for the vibration of the bridge designed. The results shows critical mode and frequencies associated with. It also shows how those frequencies can be shifted to safe zone by rearranging or sizing the key bridge elements. He also developed a sequential foot dropping model to show the significant impact on bridge by number of pedestrians and their walking speed.
4. Mackin Park Pedestrian Bridge, City of Coquitlam, B.C. Canada
Vincent performed detail design for this project during the employment in ISL Engineering.There are together 4 bridges, one 20m span composite steel girder bridge and 3 timber walkway. He did every single detail for these bridges, including piling, girder erection construction service.
5. Utility Station Building Seismic Upgrade, District of Maple Ridge, B.C. Canada
Vincent worked out a seismic analysis using both building code static procedure and dynamic computer analysis (response spectral method) in this project. Structural deficiencies have found through this analysis and a detail retrofit plan was developed based on the analysis results. Mr. Wang involved in every stage in this project during the employment in ISL Engineering.