Wang Xiao Song (Vincent) P.Eng.
Mr. Wang has been working as a structural engineer for 15 y

ears. He has extensive training in structural analysis/design. His experience covers residential, commercial building, short/medium/long span bridge, earth retaining structure, utility equipment foundation, falsework etc. Mr. Wang possesses together three engineering degrees in Structural, Civil and Electrical Engineering. He received his master degree from University of Toronto in 2006.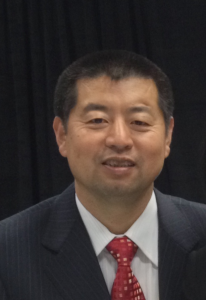 David Li, Senior Structural Designer
Mr. Li has over 20 years of experience in civil design and construction field.  He is able to understand whole process of construction project, troubleshoot and lead teams. With solid Computer Aid Design and Drafting skills,  he has developed hundreds construction and shop drawings. He received his Engineering Degree  from Nanjing Hehai University in China.